Regulatory & Compliance Analyst Needed
A Regulatory & Compliance Analyst is needed to perform the following duties:
Managing and maintaining routine Regulatory Compliance tasks for Desai's Pharmacy to improve performance of business and comply with regulatory bodies
Monitoring micro as well as macro policies and daily tasks compliance with federal and state requirements, which includes FWA, CMS, DEA, FDA, HIPAA, PMP of OIG, MTM and Mirixa.
Documenting yearly CMS policiesand implementing new guidelines including for DME products
Monitor and assist relevant staff for license renewals and for Continuous Education courses.
Training pharmacy staff and co-ordinate with them for growth of business at the same time complying with regulations
Documentation and tracking of adverse events, complaints, inspections and significant matters
Using MTM and Mirixa platforms help bridging health care providers performance with patient health determination
Routine practice of communicating to patients and health care providers (nurses, MDs and pharmacist) and documenting observations in Therapy Management.
Guiding pharmacy employees ensure ongoing process aligns with current statutory provisions
Responsible for answering on site and off site audits by providing documents and prescriptions requested.
Justifying and providing additional support documents in case of any discrepancies found during audits.
Verifying PMP websitebefore dispensing each controlled prescription, submitting daily transmitted claim through Best Rx software for the purpose of DEA compliance
Managing all documents required for OTC network, credit card and prescription coupons.
Constant periodic monitoring of employee criminal background, HIPAA and FWA certifications, e-signature logs of medications dispensed through electronic platforms, copies of prescriptions required by auditors and relevant documents.
Staying updated with rulemaking through online interactions and newsletters by state and federal organizations
Enrolling with Medicare, Medicaid, DEA, HIPAA and FWA newsletters in order to get constant updates about changes and following up existing guidelines.
Posting compliance signatures of employees as well as patients of the premise in timely manner
Inventory Record keeping especially for controlled drugs to comply with DEA regulations
Stock availability monitoring by comparing drugs ordered vs dispensed and documenting them
Bachelor's Degree in Pharmacy or Drug Regulatory Affairs or Pharmaceutical Science Required. Contact us today to learn more.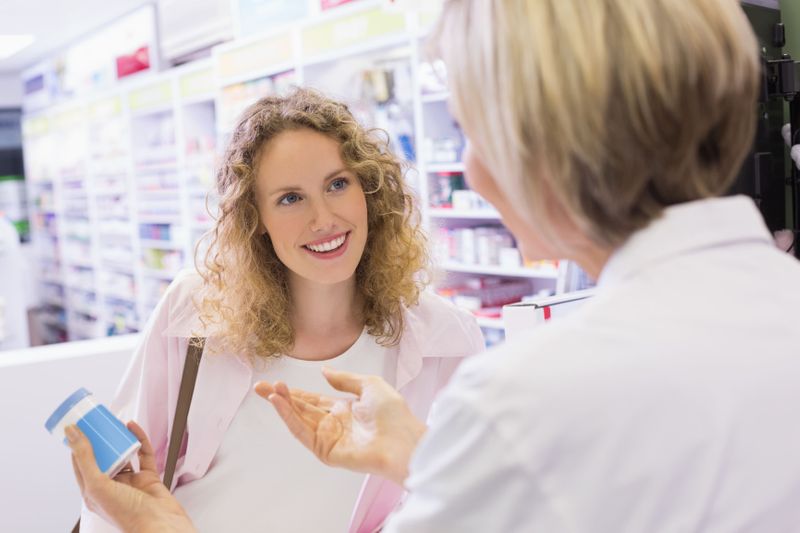 Pharmacist Needed
Pharmacist needed to perform the following duties:
Accept and assess the appropriateness of medication orders in accordance with patient's medication history.
Enter the prescription orders in patients file maintained in computer

system and dispense medicines as per orders.

Provide consultation for dosage side effects, drug interactions and storage of prescription and non-prescription medicines.

Advise patients on selection of over the counter medicines for common illness such as flu, allergy, headaches, cold sores etc.

Educate patients about use and handling of blood glucose meters and blood pressure monitors.

Monitor patient medication compliance and over utilization.

Supervise the activities performed by pharmacy technicians and pharmacy clerks.

Prepare management of patient's records and file in accordance with doctors and other healthcare providers.

Maintain appropriate inventory of medication and pharmaceuticals supplies.

Provide specialized education programs and health promotions to help patients to manage chronic conditions such as diabetes, hypertension etc.

Administer Flu, Pneumonia, and Shingles vaccines to the patient on doctor's prescription order.

Compound and dispense medications as per physician's prescriptions. Perform prospective Drug.

Advise patients on prescriptions and non-prescription medications.

Ensure proper precautions and security measures while handling control medications by complying with federal and state regulations.
Bachelor's Degree required in Pharmacy or Pharmaceutical Science or Doctor of Pharmacy. Contact us today to learn more.
Pharmacy Manager Needed
Responsibilities:
Overseeing sales assistants, cashiers, shelf stockers, and other pharmacy employees.
Preparing drugs and executing prescription orders for collection or delivery.
Ordering pharmacy supplies and controlling the inventory on a daily basis.
Enforcing best practice protocols when storing prescription drugs and controlled substances.
Maintaining an approved drug and controlled substances list and verifying expiry dates.
Monitoring product displays and shelves, as well as the general appearance of the pharmacy.
Addressing customers' requests and complaints.
Appointing and training new pharmacy employees and scheduling shifts.
Oversees the operations of the pharmacy department
Ensure the pharmacy complies with federal and state regulations
Communicate effectively with customers relating to queries and issues
Ensure staff provide high standards of customer service to customers
Assist in the onboarding process of new hires
Requirements:
A bachelor's degree in business administration, or an equivalent qualification preferred
Demonstrable experience in a managerial capacity at a pharmacy.
In-depth knowledge of the pharmacological uses and side effects of prescription drugs and controlled substances.
Advanced knowledge of protocols regulating the safe storage of prescription drugs and controlled substances.
Exceptional communication skills in advising customers and managing employees.
Ability to proactively follow up any irregularities with scripts processed at the pharmacy.
Competency in pharmacy management software, such as RxMaster Pharmacy System.
Excellent written and verbal communication skills.